Book Review: The Uninhabitable Earth, David Wallace-Wells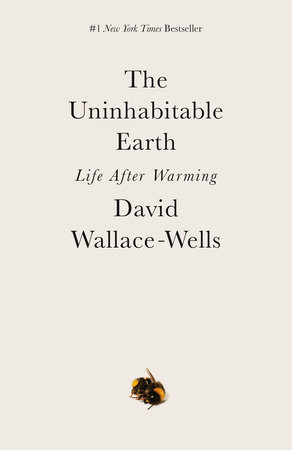 NonFiction: The Uninhabitable Earth, David Wallace-Wells
If a non-fiction book can be a horror story, David Wallace-Wells has written one with The Uninhabitable Earth. Filled with chapters titled "Heat Death," "Hunger," "Drowning," etc., the book looks in depth at the various calamities our world faces as global warming continues its seemingly inexorable advance upon our planet. As I write this, Australia is suffering from the worst heat wave and wildfire season in recorded history. Things are unlikely to improve.
Wallace-Wells is not trying to scare us with tales from the dark. His book is filled with statistics and predictions from leading scientists around the globe. Although we often think that global warming is a recently observed phenomenon, scientists were actually predicting the effects of greenhouse gases on our planet decades ago. The problem has never been that the predictions were wrong. The problem has been that the predictions were inadequate. They predicted less warming than has actually been observed.
There are many reasons for this acceleration in the temperatures increasing. One is that we are creating more greenhouse gases today than ever before. Far from cutting back on emissions, the world has increased them. Reducing carbon emissions is no longer an effective option. We have to move to a carbon-negative footprint, or our children and grandchildren will experience a vastly different climate than the one we have enjoyed until now.
Another reason is that warming begets warming through the enhancement of feedback loops which are not fully understood yet. One example is in the Arctic. As snow melts, the ground absorbs more heat (snow reflects heat back into space). As the ground absorbs more heat, the permafrost melts. Permafrost traps many greenhouse gases, including both carbon and methane. As the ground thaws, those gases escape into the air. This means the atmosphere traps still more heat, melting still more snow, exposing still more permafrost, thawing still more ground, and releasing still more gases. 
We are not without options…yet. But we are running out of time. The next decade is critical. Choices made by politicians, by individuals, by nations, and by corporations will determine the future climate of our planet, just as the choices we made during the last decades have affected the climate of today. To achieve a planet where our shores are redrawn by rising seas, our most fertile areas are drought stricken and unable to produce crops in any volume, where people are climate refugees fleeing now uninhabitable swaths of territory, we simply need to carry on. That is the future we are creating daily.
Change will be much harder. But unless we act, we are looking at The Uninhabitable Earth being not just the title of a book, but the epitaph of our home.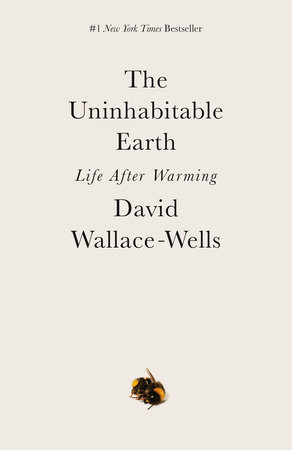 Book Review: The Uninhabitable Earth, David Wallace-Wells